Le Petit Paris restaurant
38-40 Grassmarket, Edinburgh, EH1 2JU - Tel: 0131 226 2442 - Email: petitparisscotland@gmail.com
We are open 7 days a week:
Monday to Friday and Sunday: Noon till 3pm and 5pm till late
Saturday: Noon - till late
Lunch and Pre-theatre times:
Every day noon till 7pm
Welcome to check our Christmas Menu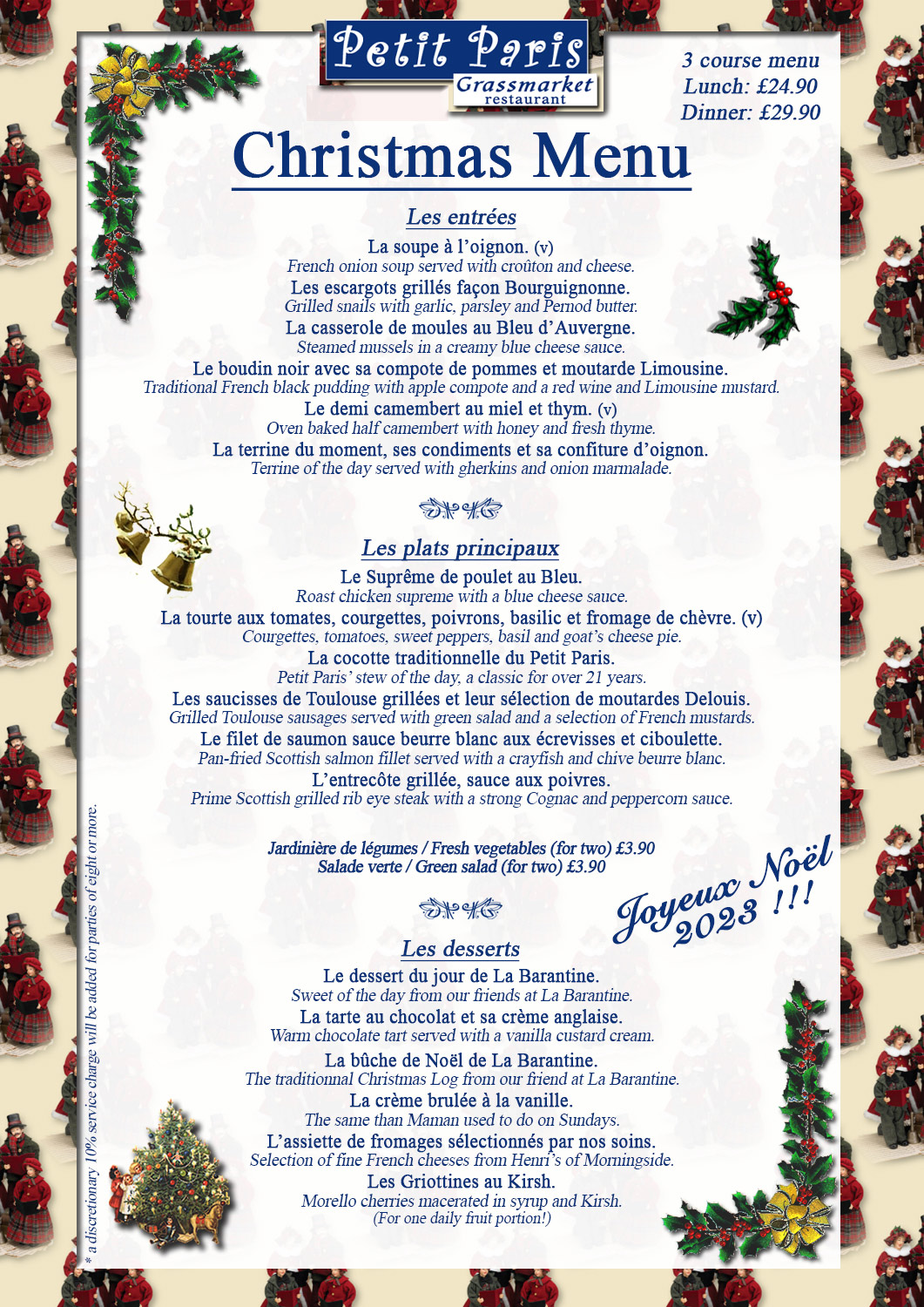 Welcome in our oozing
French restaurant
with parisien charm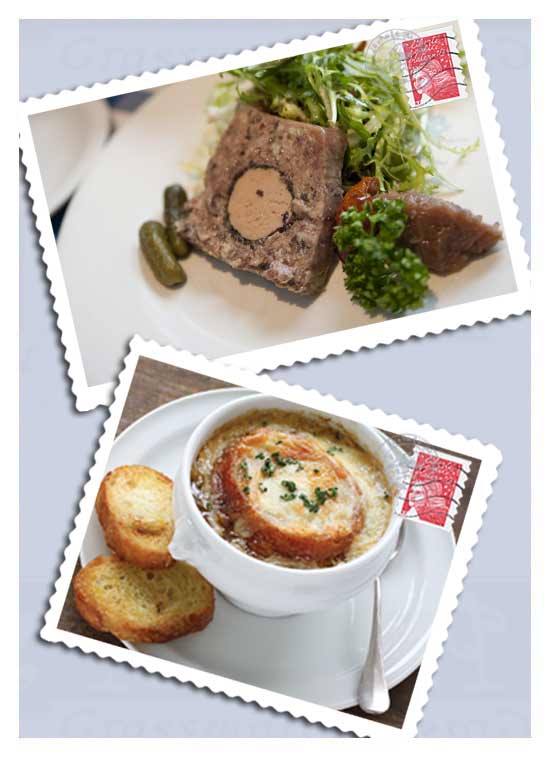 * La Soupe du jour avec notre pain maison. (v) 7.90
Freshly made soup of the day served with our own bread. (v)
* La Soupe traditionnelle à l'oignon. (v) 8.90
Traditional French onion soup. (v)
* La Soupe de poissons, rouille, croûtons et Gruyère rapé. 11.90
Fish soup served with rouille, croûtons and Gruyère cheese
* Le demi Camembert au miel et thym. (v) 8.90
Oven baked half Camembert with honey and fresh thyme. (v)
* La Terrine du moment, ses condiments et sa confiture d'oignon. 7.90
Terrine of the day served with gherkins and onion marmalade.
* Le Chêvre chaud en croûte et sa tapenade. (v) 8.90
Warm goat's cheese with olive tapenade and fresh basil in filo pastry. (v)
* La Casserole de moules au Bleu d'Auvergne. 11.90
Steamed mussels in a creamy blue cheese sauce.
* Le Boudin noir grillé, compote de pomme et sa moutarde Limousine. 8.90
Traditional French black pudding with a red wine Limousine mustard.
* Les Escargots grillés façon Bourguignone. Per 6: 9.90 Per 12: 15.90
Grilled snails with garlic, parsley and Pernod butter.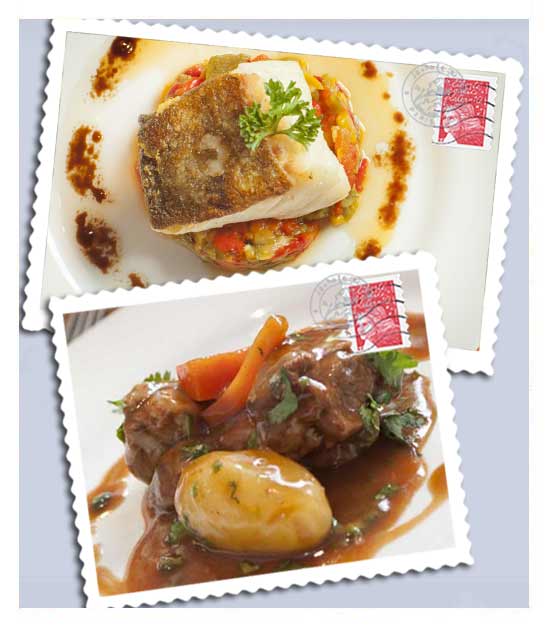 * La Cocotte traditionnelle du Petit Paris. 22.90
Petit Paris' stew, a classic for over 21 years.
* Les Filets de bar, sauce vierge et basilic frais. 19.90
Pan-fried sea bass fillets served with olives, fresh basil, sweet pepper, sun blushed tomatoes, olive oil and balsamic vinegar dressing.
* Le Duo de Saucisses grillées et leur sélection de moutardes Delouis. 17.90
Duo of hand-made grilled sausages (smoked and Toulouse style) with French mustards.
* La Tourte aux tomates, courgettes, poivrons, basilic et fromage de chèvre.(v) 18.90
Courgettes, tomatoes, sweet peppers, basil and goat's cheese pie. (v)
* Le traditionnel Coq au vin façon Petit Paris. 19.90
Baked marinated free range chicken in red wine with bacon and mushroom.
* Le Filet de saumon d'Ecosse poêlé, beurre blanc aux écrevisses et ciboulette. 18.90
Pan-fried Scottish salmon fillet served with a crayfish and chive beurre blanc.
* L'Entrecôte grillée, sauce aux poivres. 24.90
Prime Scottish grilled rib eye steak with a strong cognac and peppercorn sauce.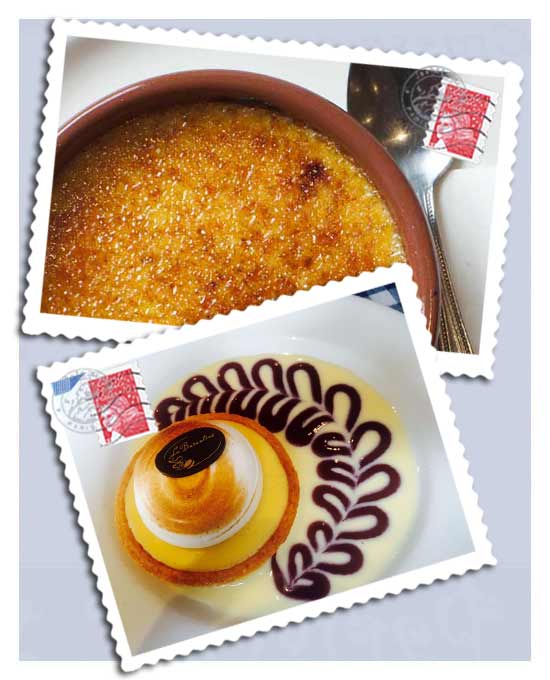 * La Crème brûlée à la vanille. 7.90
The same that Maman used to do on Sundays.
* La Tarte au chocolat et sa crème anglaise. 7.90
Warm chocolate tart served with a vanilla custard cream.
* Le Dessert du jour de la Barantine. 7.90
Sweet of the day from our friends at La Barantine.
* La tarte au citron meringuée et son coulis de framboise. 7.90
Lemon and meringue tart with a raspberry coulis.
* Les Griottines au kirsch. 7.90
Morello cherries macerated in syrup and kirsch. (For one daily fruit portion!)
* L'assiette de Fromages sélectionnés par nos soins. 8.90
Selection of fine cheeses from France.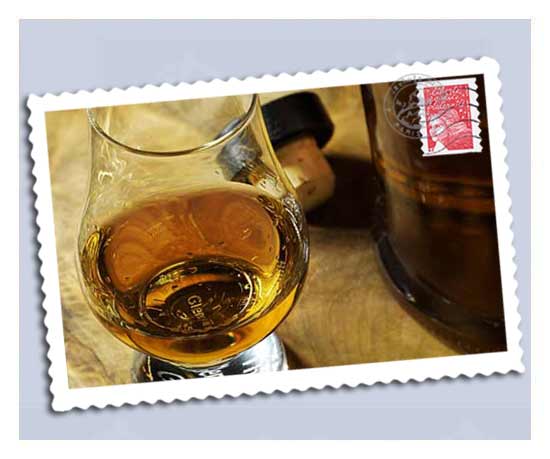 * Poire Williams, Gilbert Miclo. 40% / 25ml / 6.90
Subtil in mouth, discover fruity pear lightly oaked.
* Framboise, Gilbert Miclo. 40% / 25ml / 6.90
Fruit maceration and distillation of raspberry brandy found in the full aromatic power of the queen of red fruit.
* Calvados Boulard. 40% / 25ml / 6.90
Strong, noble drink with an incredibly attractive taste and refreshing aroma.
* Bas Armagnac, Château de Laubade. 40% / 25ml / 6.90
Elegant spicy and sweet notes, an excellent conclusion to a meal.
* Cointreau, Grand Marnier, Cognac VSOP, Whisky Ardberg 10Y, Dalwhinnie 15Y
and many others just ask!
May we suggest our:
Sauternes Château Grand-Jauga
Cuvée Prestige 2016/17
13% vol.
Le Pre-theatre deal du PETIT PARIS
Served from 12pm to 3pm and from 5pm to 7pm every day
"Les Plats du Jour" see our blackboard.
Bon appétit !!!
1 Main Course & Coffee 13.90
1 Starter & 1 Main course & Coffee 19.90
* Kir cassis 6.90
* Sparkling wine with peach or blackberries 6.90
* Martini blanc ou rouge 6.90
* Dubonnet 6.90
* Gin Tonic 6.90
* Ricard 6.90
* Campari 6.90
And many more French ones!!!

* Innis & Gunn "The Original" Ale 5.90
* Stella Artois 5.90
* Cider Thistly Cross 5.90
Take a look on
La cave du
Petit Paris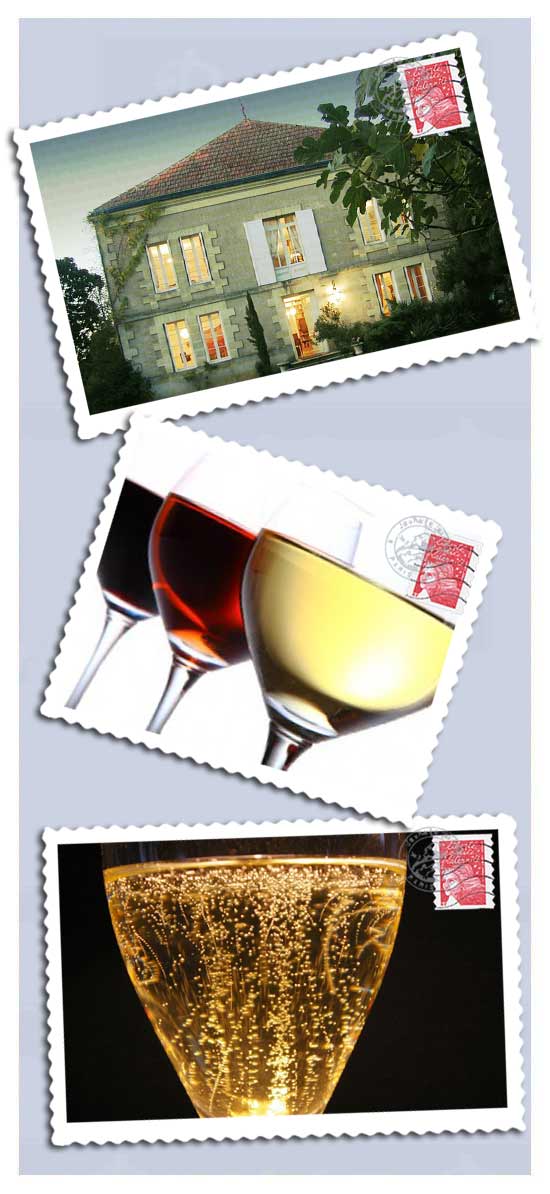 Le Blanc
* Cuvée du Petit Paris, table house White, Colombard & Ugni Blanc grapes. 11% vol.
By the glass (125ml). 5.50
By the pitcher ½ Ltr. 16.90
By the bottle. 24.90
* Rare Vineyards Marsanne-Viognier, Pays d'Oc. 2021 29.90
A blend of Rhône varieties grown in the Oc region of southern France. Unoaked the emphasis is on fresh, lively citrus fruit backed by notes of peach blossom. 12.5% vol.

Le Rouge
* Cuvée du Petit Paris, table house Red, Carignan & Merlot grapes. 12% vol.
By the glass (125ml). 5.50
By the pitcher ½ Ltr. 16.90
By the bottle. 24.90
* Rare Vineyards Malbec, Pays d'Oc. 2021 29.90
Malbec's home is definitely the southwest of France as this velvety, overtly fruity wine with violet aromas and spices on the palate shows. 13% vol.

Le Rosé
* La Campagne, Rosé de Cinsault, Pays d'Oc. 2021 24.90
This is a delicious, deep coloured rosé wine which is made from Cinsault grapes and bottled early to capture all the fresh summer fruit flavours. 12.5% vol.
By the glass (125ml). 5.50
By the pitcher ½ Ltr. 16.90
By the bottle. 24.90

Le Champagne
* Tsarine Cuvée Premium Brut 38.90
Fresh and elegant champagne with aromas of citrus fruit and quince. The finish is pleasant and persistent.
* Tsarine Rosé Brut 39.90
Body and finesse combine to linger on the palate with notes of red fruits and cream. The unique bottle is a celebration of the Russian Tsars, Champagne's biggest customers in the 19th Century.

Le Mousseux
* Cruse Blanc de Blanc 24.90
A wonderful easy-drinking sparkling wine from France, which is crisp and dry with a very light fizz. 11% vol.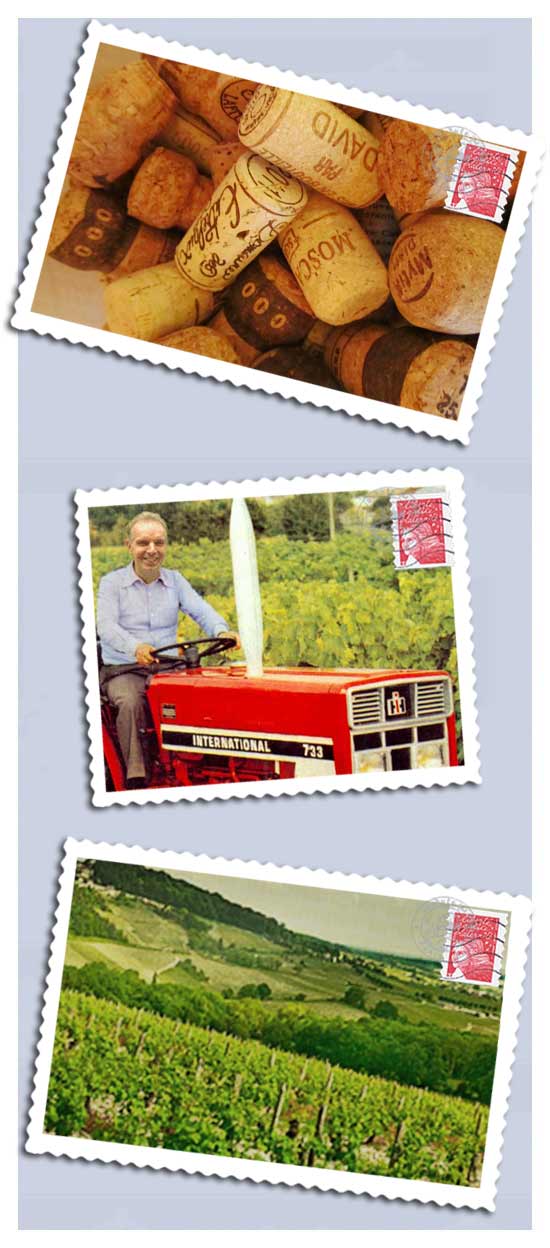 * Marsanne-Viognier, Rare Vineyards, Pays d'Oc. 2021 29.90
Unoaked, the emphasis is on fresh, the finish is soft and rounded.
* Chardonnay, la Campagne, Pays d'oc. 2020 29.90
A soft, green apple scented Chardonnay with plenty of fruit on the palate and a very lively refreshing finish. 13.5% vol.
* Cruse, Bordeaux Semillon Sauvignon. 2020 32.90
A brilliant pale yellow color with a nose of peach and some citrus fruit notes. 12% vol.
* Touraine Sauvignon, La Perclaire. 2021 33.90
Round and bright in the mouth with intense and presistent citrus. 12% vol.
* Muscadet, Château de Goulaine. 2021 31.90
Fresh and expressive Muscadet with good overall balance and a mineral finish. 12% vol.
* Viognier, La Campagne, Pays D'Oc. 2021 29.90
This deliciously aromatic Viognier has ripe flavours of apricot and nectarine. 12.5% vol.
* Sancerre, Les Comtesses, Paul Thomas. 2020 39.90
Elegant, expressive, delicate gooseberry and citrus fruit, steely and vibrant at the finish, Classis Sancerre. 13% vol.
* Riesling, Gustave Lorentz. 2019/20 26.90
A dry white wine with the floral aromas and pure fruit flavours of young Riesling. 12.5% vol.
* Chablis, Cellier De La Sablière, Louis Jadot. 2016/17 30.90
Beautiful pale straw yellow color with some green reflections Execptional saliva, sharp and delicious. Palate around candied citrus. 13% vol.
* Côtes du Rhône, Belleruche, M. Chapoutier. 2017/18 25.90
Bright golden yellow hue. Intense and expressive. Aromas of apricot, fennel and floral scents (iris, etc.). Palate: complex and very elegant. 14% vol.
* Mâcon-Villages, Louis Jadot. 2017/18 25.90
Excellent softer style of Burgundy. Fresh, full flavoured with pleasant citrus and buttery undertones. 13% vol.
* Mâcon-Villages, Louis Jadot. 2017/18 (375ml) 13.90
Full-flavoured freshness heaped with apple ripeness giving way to a softer style, distinctive of its southern provenance. 13% vol.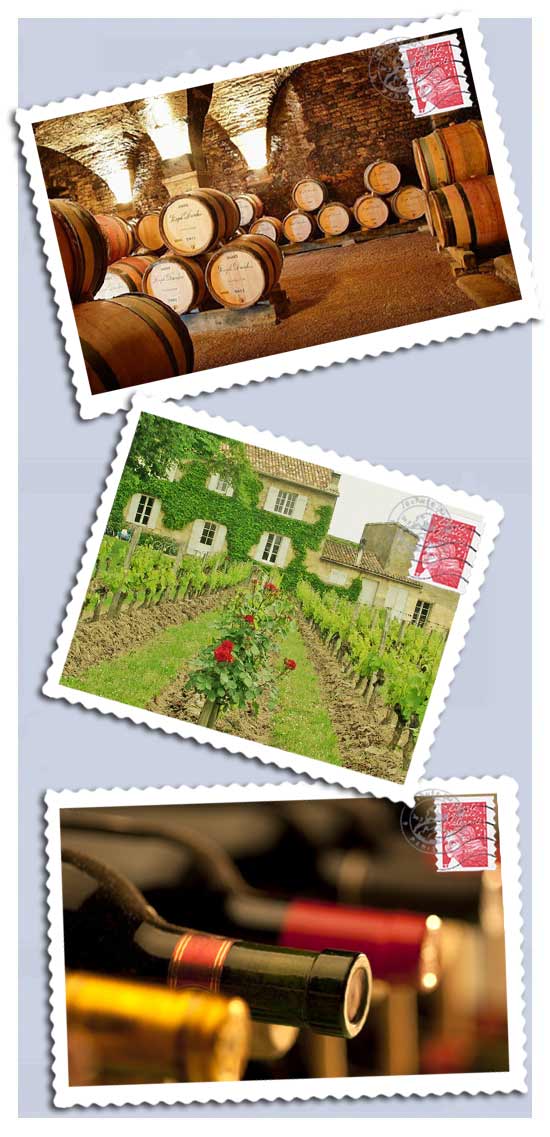 * Côtes du Rhône, Mazet St Victor. 2021 31.90
This wine is well known all over the world. Wonderfully elegant, lush ripe red fruits balanced with soft spice and oak. 14% vol.
* Syrah, Son Excellence. 2021 34.90
Fruity and very pleasant, perfect for red meat and cheese. 13% vol.
* Château Cissac, Haut Médoc. 2017/18 30.90
Savoury, herbaceous red and black fruit and spice on the nose. Good cassis fruit intensity, well managed tannins and a balanced, lean finish. 12.5% vol.
* Rasteau, M.Chapoutier. 2020 36.90
Very deep crimson red, fine and powerful, with numerous ripe fruit aromas. Generous, this wine presents a good structure. 14,5% vol.
* Pinot Noir, Domaine de Valmoissine, Louis Latour. 2020 35.90
Nice easy going burgundy, elegant medium body showing nice notes of red fruits. 13.5% vol.
* Merlot, Son Excellence, Pays d'Oc. 2018/19 24.90
An easy very drinkable wine. A partially oaked Merlot with soft generous blackberry and blackcurrent fruit on the palate with a spicy finish. 13.5% vol.
* Syrah/Grenache, M. Chapoutier Marius, Pays D'oc. 2020 34.90
Powerful, complex blend of Syrah and Grenache with a dark, spicy and concentrated profile. Full of red fruit flavours. 13.5% vol.
* Cahors, Malbec, Château Labrande. 2015/16 25.90
Intense flavors of raspberry, blackcurrant and blackberry with a full fruity palate and soft tannins that give a velvety smooth finish. 12.5% vol.
* Chinon, Les Morinières Joseph Mellot. 2018/19 25.90
Vibrant fruity character and delicate touch of vanilla-oak on the finish. 13% vol.
* Château de Fleurie, Domaine Loron. 2018/19 25.90
Vibrancy of violet aromas and soft raspberry smoothness with a lingery elegance from 18th Century heritage and northern granite hills. 14% vol.
* Château Cissac, Haut Médoc. 2017/18 (375ml) 16.90
Classic left bank in style, the 2014 has aromas of cassis and cedar with a silky finesse and a long smooth finish. 13% vol
Do you know any better place
Come down to the Grassmarket
and meet the team,
we are waiting to serve you!
Oozing with Parisien charm, this intimate French restaurant in Edinburgh's historic Grassmarket has been delighting Scottish Francophiles with its Gallic goodness for over a decade. From the snails grilled with garlic, parsley and Pernod butter to the checked tablecloths, whitewashed walls, sunny al fresco terrace and cosmopolitan crowd, Petit Paris should be in every local's little black book. Loved for its hearty produits du terroir, this bustling bistro serves up favourites such as the free range "coq au vin"; the grilled entrecote steak dressed in a strong cognac and peppercorn sauce and the famous Petit Paris stew of the day.
Address
38-40 Grassmarket, Edinburgh, EH1 2JU
Email
petitparisscotland@gmail.com
Opening dates
We are open 7 days a week
Monday to Friday and Sunday: Noon till 3pm and 5pm till late
Saturday: Noon-till late
Lunch and Pre-theatre times: Every day noon till 7pm